Hotel lock on sale
(Hits:611)
Description
Installation Manual
parameter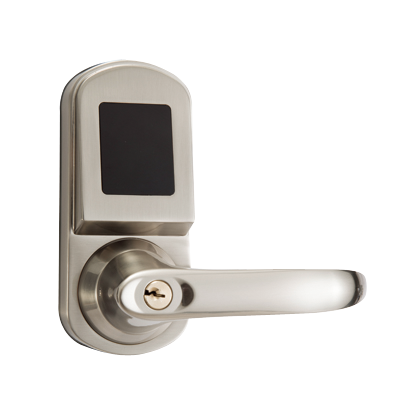 ONLENSE set of hotel locks, management software, Encoder, RF or mifare card, energy
saving switch:
1. Five levels control: general control, building control, floor control, area control and room control;
2. Password control: system password and operating password together to ensure security;
3. Cipher coding to key card: each card has a different code that can not be copied. Compulsory decoding will destroy
the card automatically;
4. Area control: cards of different types and levels can open different locks in different locations;
5. Timing control: working clock is set inside locks to control the effective time limit of card keys;
6. File record: all issued card keys have records including each opening(also mechanical key opening);
7. Loss reporting: open function can be cancelled when the card is missed.
1. Simple installation of hotel lock on sale
Simple installation like knob lock, users can do it
by themselves
2. Philip chip for this hotel on sale
World famous Philip chip to make sure the lock
stable, reliable, and safety
3. Free roating handle
The handle turns dissociative when door is
locked, to decrease damage caused to the lock
body from outside force, and also avoids special
tools go into the door to push the handle open

4. Two mortises for hotel lock on sale Two kinds of mortises available, single latch is easy to install, five latch with deadbolt more security



5, Mechanical key backup
Mechanical keys for emergency use. It also
can change to American Standard Key for this
hotel lock on sale
6. Warning voice of hotel lock on sale
A warning tone will indicate when 4 x AA batteries
are low or the door is not shut properly
This type of hotel lock on sale with mifare system, which one mifare card can use in
whole hotel management system, including locks, security setup, parking sector, eatery
section, attendance record, sauna, energy and elevator and so on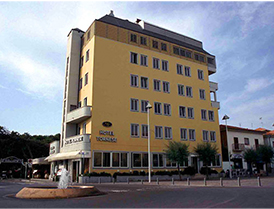 Online Inquiry
| | |
| --- | --- |
| * name | please fill in your real name |
| companyName | please fill in the name of your company |
| tel | |
| * mobile | Please fill in your contact number |
| *email | |
| address | |
| * Purchase intention describe | |
| | Please Write procureThe product quantity and product description |
| | |